If I were to ask you to give me 5 standard readings/gauges that you can easily access through your vehicle, what would they be? I probably know the answer already; it would go something like this:
Speedometer
Fuel Gauge
RPM (Revs Per Minute)
Engine Warning Light
Water Temperature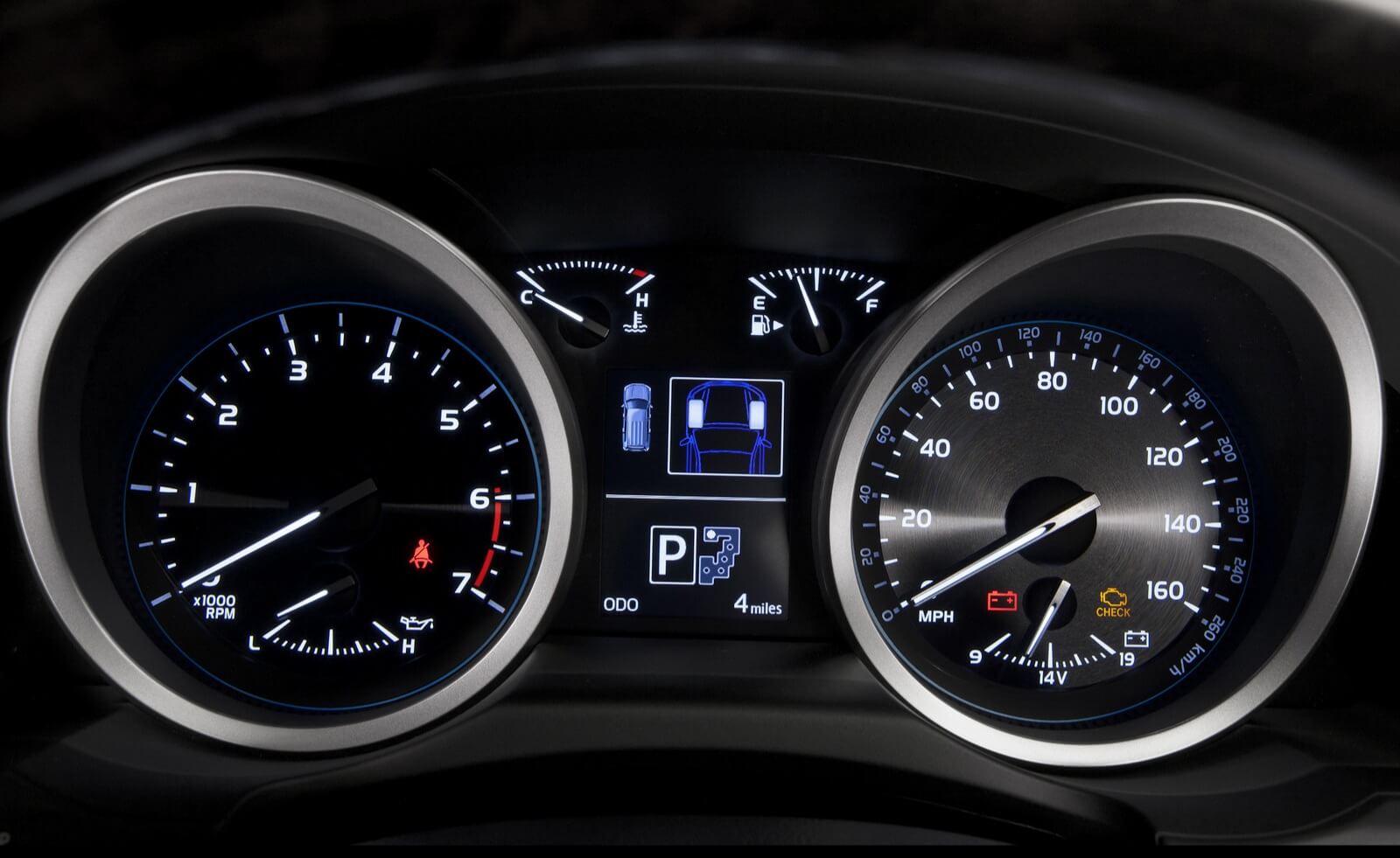 As you probably know, all of the above comes pretty much as standard in any vehicle and can be monitored through your dashboard display setup, located behind the steering wheel. My next question, however, is how beneficial actually are these readings? Or how much information can you really pull from your standard dashboard monitors? It's pretty limited, let me tell you that. You can retrieve your average set of information from your factory built-in gauges, providing some very essential but basic level information.
Let's look at an example. So, you fire up your vehicle, and you're displayed with the most feared of all, the dreaded engine warning light. Usually accompanied by that sickly feeling in your stomach along with the question 'How much will this cost me?'
OK, so staying with the engine warning light here, you have two main problems:
Primary – Lack of information
The primary problem here is that you didn't have the correct tools/gauges available to track and monitor your vehicle's performance in real-time, which would have otherwise been able to pre-warn that you were heading toward a problem.
Secondary – Understanding/fixing the problem
So now you're displayed with one single light on your dashboard, which could be related to one of many faults. It could be something minor, such as a faulty/loose sensor, to a significant issue, such as a bad catalytic converter.
The common denominator with the above problems is that it will probably result in a trip to your local mechanic to get to the bottom of it. As we all know so well, car maintenance equals money. A lot of money.
OBD2 Diagnostic Port
So, what if I tell you there's a way to easily unlock access to all of this information that you're otherwise not getting through your standard dashboard monitor. A way you can access this without leaving the comfort of your own home/car. OK, lean in and listen up.

Meet your new best friend – the Data Link Connector. The 16-pin diagnostics port shown in the picture to the right is your ticket to more information than you could ever imagine. With the correct OBD2 scanner and one simple plugin, you can open up access and display a whole host of information, from engine trouble codes to an abundance of real-time performance tracking gauges.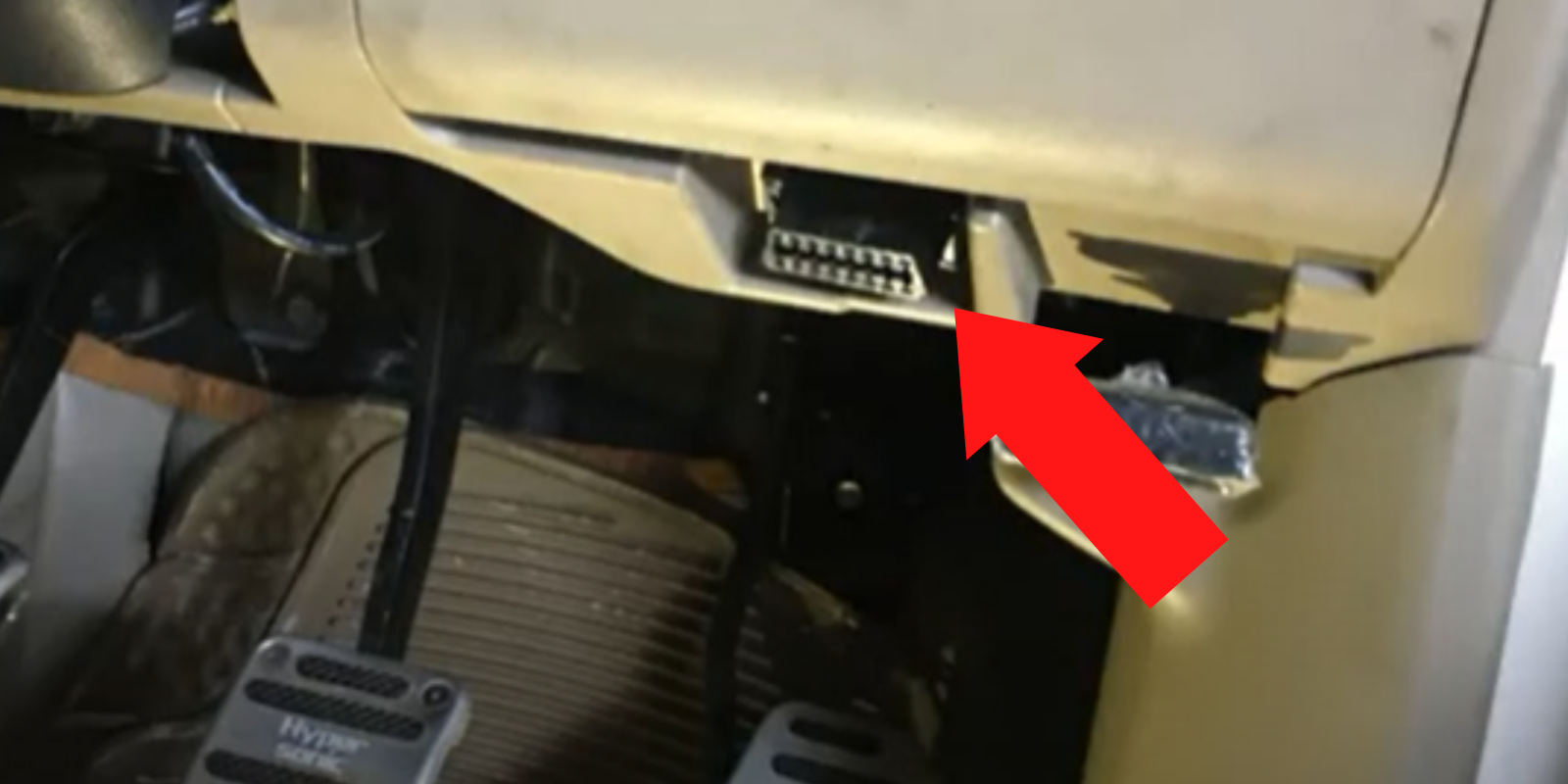 5 Things You Can Access Through the Diagnostics Port
OK, so I sense that I've piqued your interest, now let's dive a little deeper into all of the incredible features you can access by connecting the proper scan tool to your diagnostics port.
1. Digital Gauges
With a range of built-in digital gauges, you automatically open new doors to what you can track and monitor, compared to your run of the mill factory gauges. The big plus here is the reliability and consistency of digital gauges, which give you an accurate reading. Comparing this to analogue needle gauges, which are prone to producing inaccurate readings when subject to mechanical vibrations or harsh conditions. A digital gauge naturally gives you so much more control over your vehicle and its performance. Some digital gauge examples include; Manifold Absolute Pressure (MAP), Intake Air Temperature (FIA), Throttle Position Sensor (TPS), and many more valuable readings.
2. Vehicle Specific Gauges
Already impressed with the standard built-in gauges? Well, wait, there's more!
You can gain access to an exclusive gauge feature specific to your vehicle's make and model, meaning you can dig even deeper than your standard digital gauge data. This exclusive feature is programmable through the scan gauge system, meaning you can select and monitor extremely vital parameters specific to your vehicle make and model. Examples include; Auto Transmission Temperature (ATF), Exhaust Gas Temperature (EGT), Diesel Particulate Filter (DPF), and much more!
3. Trip Computers
With fuel prices soaring, are you concerned about the costs of your trips? Or just generally feel like you don't have access to much information on the distances you are covering? With built-in trip computers, scan tools can keep track of everything from fuel cost to distance travelled and everything in between. If you want to learn more about the trip computer, we have a full article covering the fuel-based trip computer here.
4. Engine Code Reader
You remember the problems we discussed with the engine warning light, right? The scratch your head moment when you see the light illuminate on your dashboard? Well, worry no more! When plugged into your diagnostics port, scan tools can check for engine Diagnostic Trouble Codes (DTCs) and, if found, can display how many there are and the trouble codes themselves. These can be translated to the failed component using the internet or repair manuals, and repairs can be made accordingly.
5. Performance Monitor
Scan tools can provide monitors for real-time performance measurements. These monitors give you the ability to track your vehicle's performance over short periods of time, distance, and acceleration. Personally, I think this is a great feature that allows you to have a little fun and get to know precisely what your vehicle is capable of. I mean, who wouldn't want to test their vehicle's 0-60 time? (I've tried it, believe me, it's more fun than you'd think - maybe a whole afternoon was a little excessive, but hey, that's a story for another day).
How / Where Can You Get Yours?
OK, so I sense that you're beginning to realise that you're missing out, right? I mean, why wouldn't you? With one simple plugin, you automatically open the door to a wealth of information about your vehicle and its performance. With this information and knowledge, you will naturally gain more control, which gives you peace of mind when it comes to your vehicle.
ScanGauge 2
If you're looking for a tool that can give you access to all 5 of the features we covered in this article, ScanGauge Australia has you covered with our best selling product: The ScanGauge2. The ScanGauge 2 is unlike most other scanners on the market. It's a compact, reliable device, which plugs straight into your data link connector and can be used to display real-time, accurate readings.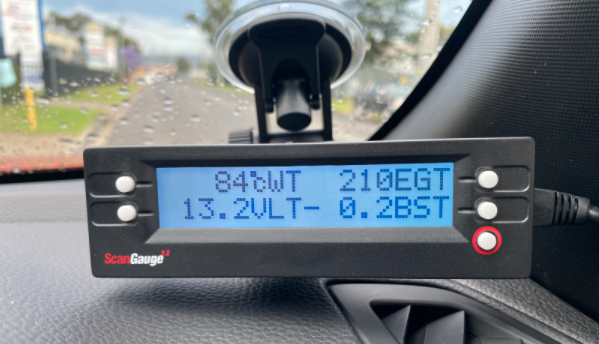 You could be up and running with just a few simple steps. Once you have obtained your ScanGauge2, all you need to do is plug into your data link connector under the dash, and you're ready to go. From there, you'll be tapped into all of the features we covered throughout the article. If this is something you're interested in, then head over to ScanGauge Australia's website via the below link to find out more regarding price, features and vehicle compatibility:
https://www.scangauge.com.au/scangauge-2-australian-version
We would be more than happy to help if you have any questions. You can reach out directly and contact us.